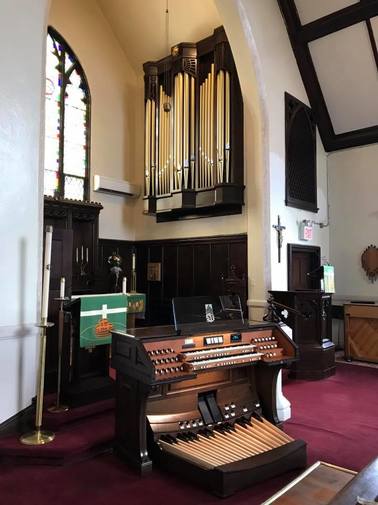 Grace Lutheran Church contracted
Patrick J. Murphy & Associates
to build a new pipe organ. The instrument is now complete, and it
consists of 13 stops, 14 ranks, and 861 pipes. It has a rotating star Zimbeltern. Some pipes from the original 1932 Möller organ are repurposed for use in the new design, but most are brand new. The instrument has a new, 2 manual movable console.

We are still raising money for this project!

For more information, please visit the
crowdfunding site
.
---